Indian rap's iconic Hip-Hop duo Seedhe Maut have seemingly linked up with Gully Gang's top producer Karan Kanchan for new music. The speculation arrives after Calm and Encore made a stop at the 'Baazigar' record producer's studio in Mumbai.
While Encore was seen recording a verse in the studio, Kanchan seemed to engineer a project. Whether the upcoming collaborative effort is a single or a set of multiple records remains to be seen.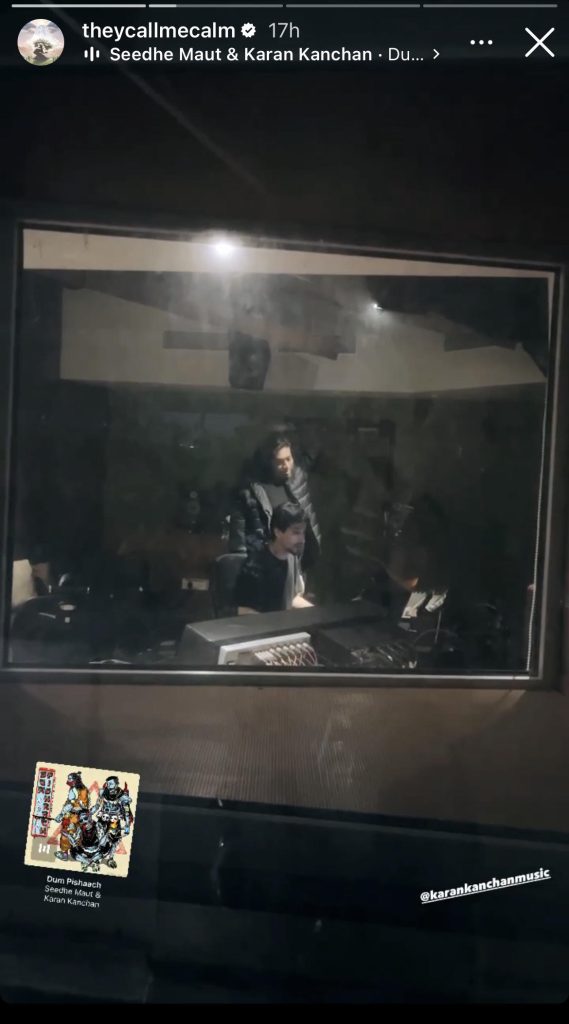 Last year, the leading Hip-Hop act from Delhi Seedhe Maut dropped their third LP 'Nayaab'. Released on May 27th 2022, the album includes some of Seedhe Maut's most influential records including 'Toh Kya', 'Anaadi', 'Maina', 'Gandi Aulaad' and 'Rajdhani'and serves as the follow-up to 'Na' LP. The provocative rap record is produced by Sez on the Beat.
Karan Kanchan is Gully Gang's home for stunning beats and hip-hop production. With a set of hard-hitting rap records, the young producer has established his place as one of the finest hip-hop producers in the Indian scene. Some of his top-selling tracks include Jungle Mantra' with Divine, Pusha T and Vince Staples, 'Satya' and 'Mera Bhai' on Divine's second studio album 'Punya Paap'.
The producer is behind riveting Hip-Hop tracks on Gully Gang bossman's third LP 'Gunehgar' as well and produced 'Baazigar' feat. Armani White, 'Sitara' feat. Jonita Gandhi, 'Bornfire' feat. Russ and 'Blessings' feat. Noizy.
Seedhe Maut & Karan Kanchan have teamed up in the past on 'Dum Pisach' – one of the earliest singles by the two artists, and 'Jama Kar' alongside MC Altaf.
Listen to Seedhe Maut & Karan Kanchan's leading collaborative efforts here if you haven't yet.