Philadelphia's iconic emcee Lil Uzi Vert is slated to drop his upcoming studio album 'The Pink Tape' in February this year. The young 'XO Tour Life' rapper confirmed their third LP within days after Culture Haze speculated ten top-tier rap releases in 2023 and included Uzi on the list.
Lil Uzi Vert first confirmed the highly anticipated record The Pink Tape during an IG live in December 2020. Reportedly, the LP will feature Playboi Carti and drop as a SoundCloud exclusive. As per Genius, "the title might be a reference to the $24 million pink diamond they had pierced to their forehead in February 2021."
Earlier today, Vert took to Reddit to confirm that his album is dropping in February. "That's why I'm dropping in February" Vert replied to a fan anticipating The Pink Tape before he begins his North American Tour.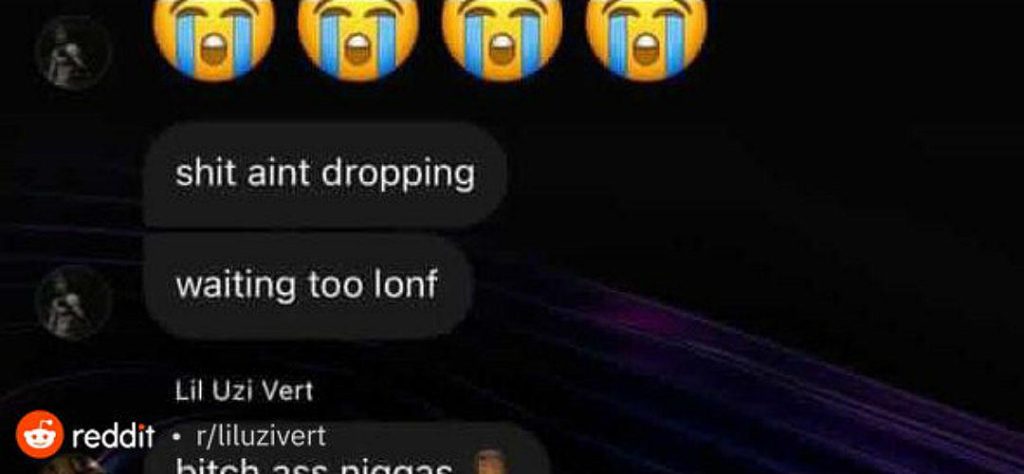 Fans have been anticipating the new record by Lil Uzi Vert since they released the Just Wanna Rock single alongside Gibson Hazard-directed visuals in November. The MCVertt & Synthetic-produced record peaked at No. 10 on the Billboard Hot 100 Chart upon its release.
Between the 'The Pink Tape' announcement and its confirmation now, the prolific rapper released 'Red & White' EP in July last year. Released exclusively on SoundCloud, the EP arrived after Vert dropped a slew of new records including Flex Up (Prod. By Maaly Raw), I Know (Prod. By Sonny Digital) and Space Cadet (Prod. by Brandon Finessin, Bally & ShaunGoBrazy).
The album will serve as Uzi London's sophomore studio record 'Eternal Atake' LP. Released three years ago, the P-Funk and Electro-inspired rap record featured some of the most influential records by Uzi including Baby Pluto, Lo Mein, Chrome Heart Tags and more.
Since you're here, listen to 'Eternal Atake' by Lil Uzi Vert here if you haven't yet.